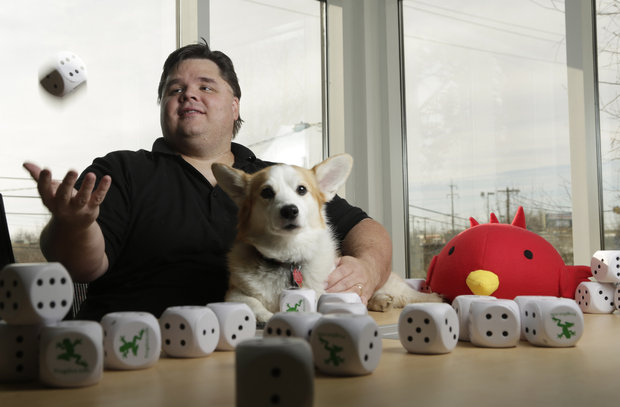 Frogdice's President & CEO, Michael Hartman, was interviewed by the Lexington Herald newspaper and WEKU radio station about Frogdice's part of Kentucky's growing gaming and tech community.
Martin: Frogdice has been around now about 18 years … Was it difficult in 1996 to capitalize a startup gamer company?

Hartman: Definitely. E-commerce was in its extreme infancy. People felt that if you were going to do something on the Internet, it should be free. That was a really hard thing to combat.
Read the full article here: Digital game developer Frogdice part of growing Kentucky tech, gaming community.
The entire interview was also part of a WEKU radio broadcast and
podcast
.