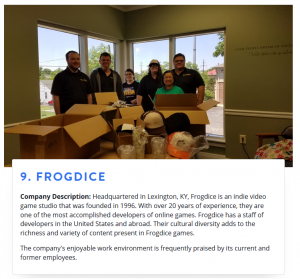 Wow! What an honor!
All the great things that make Lexington home to thousands of families and individuals also make it a haven for job searchers of all stripes, some looking for the very first time, others seeking a change of pace, and others still who are desperately calling every business they can find and hoping that their next big interview will be "the one."

But there are new companies springing up across the Lexington area all the time, and this begs an important question for job searchers: which companies are the best for employees to work for?

We were curious, so, we hand-curated a list of the best companies to work for headquartered in and around Lexington, KY using data on salaries, company financial health, and employee diversity.