What is Frogdice?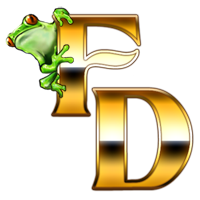 Frogdice is an indie video game studio in Lexington, KY founded in 1996. With over 20 years of experience, we are one of the most accomplished developers of online games. Our focus on building a great community is why gamers have stayed with us for two decades.
Our motto is "Our Worlds, Your Imagination." We strive to create deep, engaging worlds that give you the tools to explore and express your own creativity and imagination.
At Frogdice, we are proud that our games and our communities are particularly popular with women. All of our games have at least 50% female players – even our online RPGs!
Headquartered in Lexington, Kentucky, Frogdice has a staff of developers in the United States and abroad. Their cultural diversity adds to the richness and variety of content present in Frogdice games.