Interview with Frogdice President Michael Hartman – New MMO Stash RPG: No Loot Left Behind
"I was drawn in by the art style and the idea of a turn-based MMO — not to mention the idea of an MMO that allows players to have a place in the game without requiring them to spend all their time fighting monsters and running dungeons."


Stash Is Bringing the Magic Back to MMOs
"Looking for a one-of-a-kind, loot-filled adventure? Immerse yourself in Stash, the upcoming MMORPG from Frogdice. Whether you're exploring dungeons, killing off monsters, or making upgrades to your homestead, you can be sure that your actions will have some effect on the world around you — whether it's minor or earth-shattering depends on the player.
Stash has the kind of pedigree that few other developers can claim… It's safe to say that the team at Frogdice knows a thing or two about compelling online experiences that stand the test of time."

"Stash will be, in many ways, all things to all people who have a love of RPGs and is also a game that is trying to wrangle MMO players into the fold as well."
"The bottom line is that Frogdice has a proven track record of not only funding games, but delivering those games on time. Fans of traditional RPGs with a generous helping of MMO features will definitely want to check out the Stash Kickstarter."

"Sean never stopped working on the game, even as he and Tim were sailing out of the Mediterranean and down the coast of Africa. He's been banging away at Stash's code whenever he can spare the time, or when the pair are anchored waiting for favorable weather or currents.
He sends his work along whenever the boat hits a port or gets close to shore and they can snag a Wi-Fi connection. Thanks to tools like Google Hangouts, email, and the Unity Asset Server for Stash's engine, Unity3d, the Frogdice team has been able to continue development even with their lead programmer a world away. And on a boat."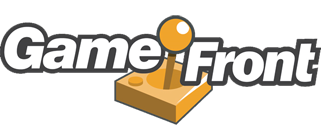 "It looks rather charming. Heavily customisable player housing… is what I'd pick out of the pack as particularly cool.

"The team behind the classic MUD Threshold is back with Stash, a new MMO in the making to "re-imagine the genre"