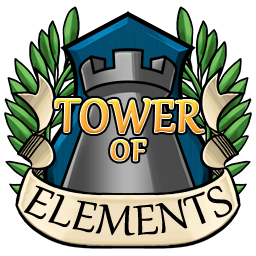 Tower of Elements is now available directly from Frogdice. We have a 10 level demo playable right in your browser as well as a downloadable demo.
Tower of Elements is available for PC/Windows and Mac. It has very low system requirements with gameplay that is casual but deep.
Tower of Elements is an innovative match 3, tower defense, role playing game. You play an elementalist who commands a magical tower against a relentless horde of monsters trying to breach your kingdom's walls.
It has been described by reviewers as Bejeweled + Plants vs. Zombies + Awesomeness. The accuracy of that comparison is for you to judge!