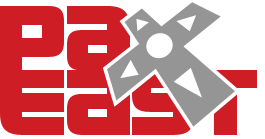 Frogdice will be exhibiting at next year's PAX East convention in Boston, MA on March 22-24, 2013.
Frogdice will be attending with other game developers from Lexington, KY who are part of the RunJumpDev game developer group. The trip is being sponsored by the Bluegrass Business Development Partnership.
In addition to showing off Frogdice's games, including Threshold RPG, Coin 'n Carry, Tower of Elements, and 1 or 2 new games that are yet to be released, we hope to promote Kentucky to other game developers.