Get Dungeon of Elements right now on Desura! Add it to your Desura library and have fun!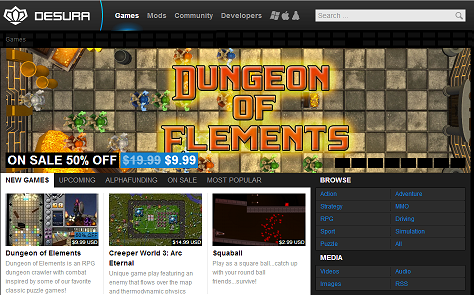 You can also help us boost our visibility on Desura in two ways. You must have a free Desura account.
1) Give us a 10 rating!
NOTE: You must have an account for over a week to give a rating higher than 8. So if you want to give us a 9 or a 10, wait a week before trying to rate/review.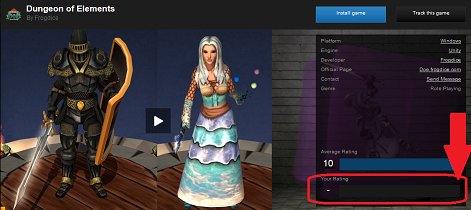 2) Track the game.

Thanks!