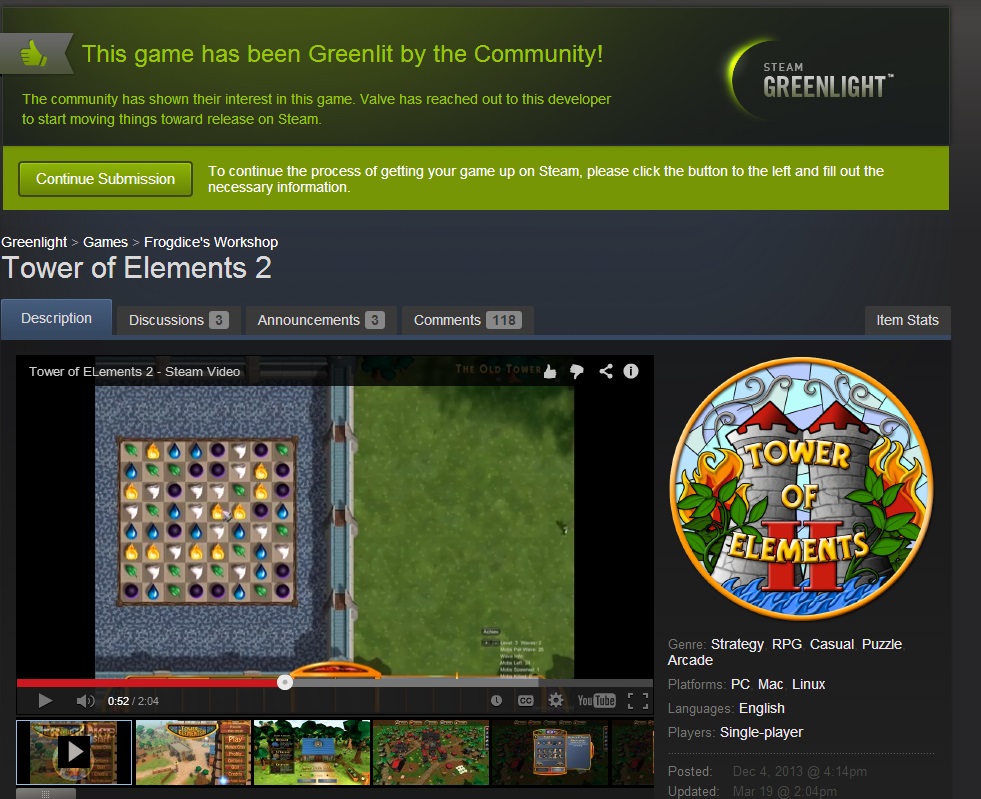 After a few short months (that felt longer), and a few weeks before public launch, ReignMaker (formerly known as Tower of Elements 2) has been Greenlit by Steam!
"Our team has poured their hearts and souls into this game to make it as wonderful as possible. We have agonized over so many details and decisions to make ReignMaker a delight to play," said Michael Hartman, CEO of Frogdice. "Being Greenlit on Steam is a testament to Frogdice's progression as a studio. Each game builds on the last and they keep getting better and better."
Frogdice will be an exhibitor at PAX East, April 11-13, 2014. Attendees will be able to play ReignMaker on PC, iPad, Android, and Windows Surface. Mac and Linux platforms will also be fully supported at launch.
"One of the features I am most proud of is the Policy System. It introduces role playing elements to a city building game," said Pang Hartman, VP and Creative Director of Frogdice and lead designer on ReignMaker. She added, "I also worked into the story homages to players who have been with us for up to 17 years, and Twitch streamers that have supported us for 7 months."
Frogdice devotes tremendous effort towards maintaining a positive and safe community for their players. This includes online and offline games. The result is a welcoming and fanatically loyal community of gamers and fans. Being Greenlit on Steam is yet another example of the community's tremendous support.