Frogdice's Advisory Board:

Sue Bohle

Sue Bohle is a highly regarded public relations professional with more than 30 years' experience as a PR consultant. She has been providing hands on, senior level counsel to public and private companies since 1983.
Sue started her career at Burson-Marsteller, the world's largest public relations agency. She was then hired by the J. Walter Thompson Co. to help the firm develop a PR presence in Los Angeles. Within three years, she became JWT's first vice president on the West Coast and a year later, the first woman in Los Angeles to be named general manager of an office of an international PR firm. Later, she also headed the Los Angeles office of Ketchum Communications.
Sue founded the original Bohle Company in 1979, 10 days after the birth of her second child. Throughout its existence, The Bohle Company has won numerous PR awards, including two Silver Anvils.
In 1991, Sue was elected to the College of Fellows, PRSA, an honor bestowed on less than one percent of PR professionals judged to be role models in the industry. She later served as secretary/treasurer, chair elect and chair of this organization.
In 1999, Sue was named one of the "Top 50 Most Powerful Women in PR" by PR Week trade magazine. In 2001, it was noted that she was one of 37 women heading Top 100 PR agencies.
Sue has held various positions for the Public Relations Society of America (PRSA). She is a past chairman of the Counselors Academy, a national organization of heads of agencies; past president of the Los Angeles Chapter, PRSA; and recently served on the PRSA National Board. An expert in marketing PR and crisis communications, Sue is quoted frequently in textbooks on PR.
Sue holds both a bachelor's and master's degree from Medill School of Journalism, Northwestern University. In 1997, she was named a charter member of Medill's Hall of Achievement, honoring alumni who have become leaders in their professions.
Sue Bohle's Website | Back to Top

Kevin Van Flandern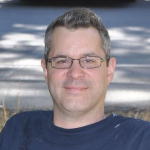 Mr. Kevin Van Flandern is a Sr. Program Manager with Microsoft ™ Corporation Internet Entertainment business, Xbox Live Services division.
He holds multiple patents on internal software tools and systems, input device design and Operational process flow.
He has over thirty years' experience in the technology sector, in hardware, software design, and services.
Kevin has contributed to the release of over a dozen major software titles, and has an eclectic array of experience in disciplines and leadership roles, from, Principle Operations Manager, Software Design Engineer in Test, Technical Operations manager, and Sr. Program/Project Management. Additionally he is the founder and operator of several small realty businesses.
Currently working for the Xbox ™ group at Microsoft ™ Kevin now enjoys working with gaming platforms and technologies with a focus on the infrastructure services.
Kevin Van Flandern's Website | Back to Top

Tao Le, MD, MHS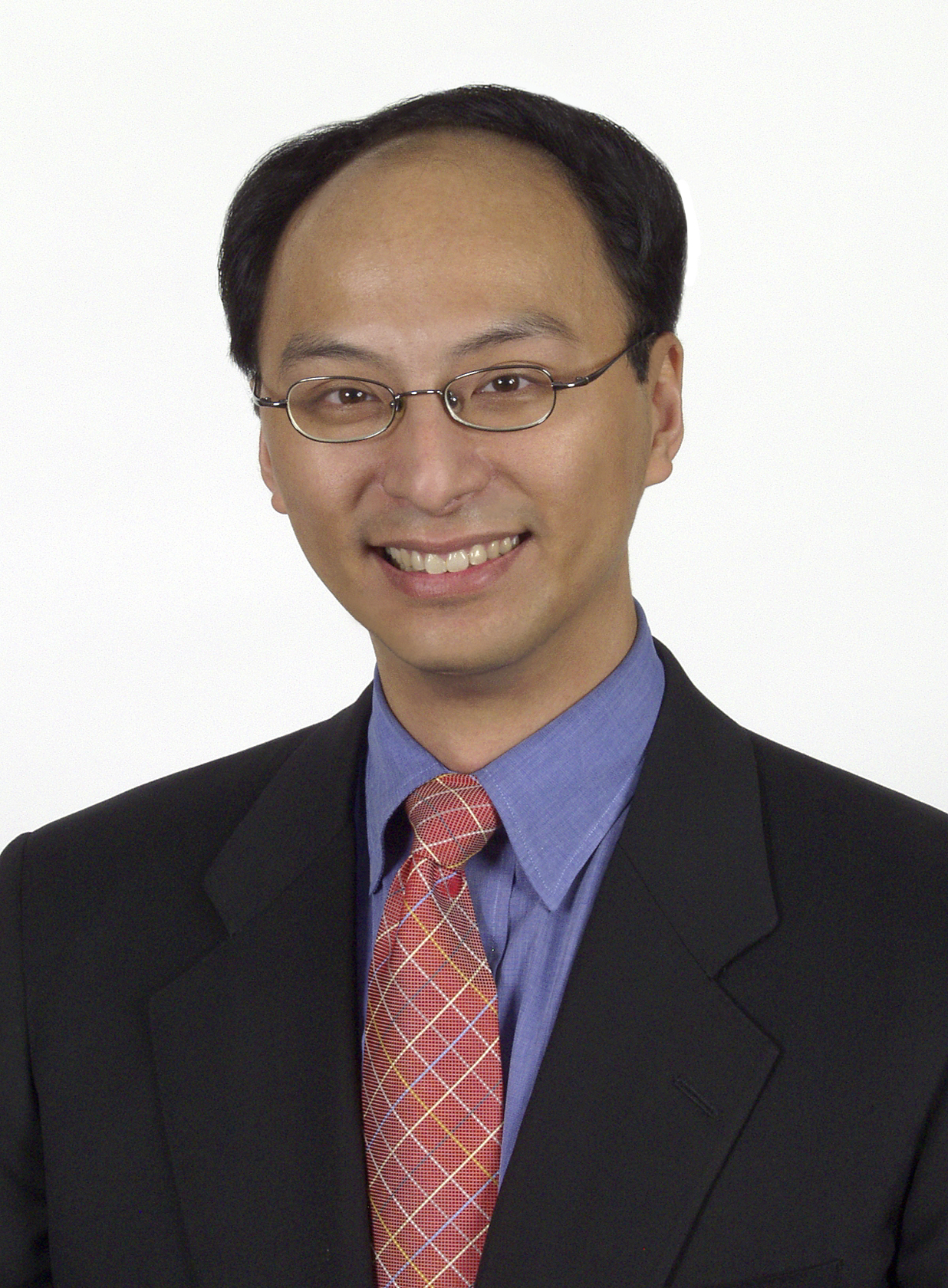 Dr. Le is an internationally recognized medical educator and serial entrepreneur. He currently edits more than 15 textbooks published by McGraw-Hill Education.
He co-founded S2S Medical Publishing as a medical student which was later acquired by Blackwell Scientific. He co-founded Medsn, a venture-funded medical education technology company, and served as its chief medical officer. Medsn was later acquired by Indegene where he continues to serve in an advisory role.
Dr. Le is currently CEO and founder of MedIQ Learning, another medical e-learning company, and CEO and co-founder of IQure, a health IT company.
Dr. Le earned his medical degree from the University of California, San Francisco and completed his residency training in internal medicine at Yale University and fellowship training at Johns Hopkins University.

Richard White
Mr. White serves as a Relationship Manager for Silicon Valley Bank in its Technology Lending division. Mr. White has been with Silicon Valley Bank for ten years after spending three years in Smith Barney's retail brokerage group. Mr. White's daily responsibilities include managing a loan portfolio as well as prospecting for new loan and cash management clients for the Bank.
Mr. White is also responsible for broadening Silicon Valley's Bank contacts with the venture/angel capital communities and professional service firms in the NJ region.
Mr. White received a B.A. in Economics from Georgetown University and received a MBA in Finance from Rutgers University.
Mr. White lives in Mt Laurel, NJ (Burlington County).
Rich White's Website | Back to Top

Al Hughes
Biography to come.

John N. "Nathan" Billings
Nathan Billings is the managing member and principal of Billings Law Firm, PLLC, a boutique real estate and construction ligation law firm in the heart of downtown Lexington, Kentucky.
Utilizing a rare combination of business leadership, legal knowledge and expertise in dispute resolution, Mr. Billings has built a unique practice that focuses on pre- and early-litigation resolution models designed to solve complex legal disputes prior to engaging in lengthy, exhausting and prohibitively-expensive traditional litigation, and implementing fee-based solutions rather than the traditional billable hour model.
He also serves as general counsel to a number of associations, non-profits, corporations and limited liability companies.
Prior to launching Billings Law Firm, Mr. Billings served as a litigation attorney at the law firm of McBrayer, McGinnis, Leslie and Kirkland, PLLC. He also served as a law clerk to Honorable Danny C. Reeves, United States District Judge for the Eastern District of Kentucky from 2002-2003, and to Honorable Karl S. Forester, Chief United States District Judge for the Eastern District of Kentucky from 2004-2005.
Mr. Billings received his J.D., with honors, from Regent University School of Law in 2000, and his Masters in Business Administration, with honors, from Regent University School of Business in 1997. He also holds a Bachelors of Arts in Economics from Centre College, awarded in 1996.
Recognized for his character and outstanding professional achievements, Mr. Billings received the prestigious Martindale-Hubbell Preeminent AV peer rating in 2011. He is a graduate of the United Way's "Get on Board" program. He was awarded the Lexington Young Professional "Rising Star" Award in 2009, and also recognized in 2009 as a leading young professional by Tops in Lex.
Mr. Billings' publications include the Lawyers as Leaders article series in the Fayette County Bar Association's Bench and Bar, and is a frequent presenter and speaker at CLEs and law-related seminars. He has served as Chair of the Young Lawyers Section of Kentucky Bar Association, as a Board of Governor for the Kentucky Bar Association, on various committees of the Kentucky Bar Association, including its Executive Committee, and the Kentucky Bar Foundation.
Mr. Billings' non-legal civic activities include serving on the Board of Architectural Review for the Lexington-Fayette Urban County Government, the Finance Committee for Southland Christian Church, and the Fayette County Bar Foundation. He has taught Financial Peace University for a number of years for both Southland Christian Church and Broadway Christian Church. He has also served on and co-chaired the Lexington-Fayette Urban County Government's Infill Redevelopment Committee (2008-2012), the McConnell's Trace Neighborhood Association Board of Directors (2005-2006), and the Northside Neighborhood Board of Directors (2009-2011).
Mr. Billings is the father of two children, and is married to Sally Billings. When the planets align and he finds free time, Mr. Billings expands upon his quarter-century of gaming experience by playing a little Threshold.
John N. "Nathan" Billings's Website | Back to Top