Threshold has been open to the public for 20 years now. We have put together over a month of events to commemorate and celebrate this incredible milestone. We could never have lasted this long without our AMAZING PLAYERS. Thank you all so much for making this community incredible.
Reminder: Every Monday night is Monday Night Flagging from 8pm to midnight EDT. You can always pop on then to find tons of people online.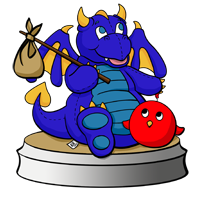 July 16-19 – Double XP Weekend
July 18-31 – 20th Anniversary Reg Special (details on the forums)
July 19-25 – Throwback Threshold Server.
Play Threshold on a copy of the game from September 2001, when Threshold was only 5 years old!
(Connection instructions on the forums)
July 29-31 – FroggaCon 16
Aug 04-15 – PvP Tournament (details on the forums)
Aug 19-22 – Half Priced Food + Double XP + Staff RP Plot Line/Story +  Random Events & Invasions

In addition to the above events, the STEA and admin staff (Aristotle, Dalaena, and Gesslar) have a few surprise tricks up our sleeves to celebrate with the community over the next few weeks.
Whether you are active right now or not, we hope you will participate in some or all of these events to mark the incredible milestone of 20 years of Threshing!
Please help us spread the word! Over all these years, many players' email addresses have changed and we have lost touch. Share this message far and wide to help us reach everyone.